Help design the cover and win a free calendar!
Thank you for voting!
Share your custom link for more chances to win:
Every time someone new clicks your link, you'll get another entry into the free calendar drawing (and they'll see the cover you designed when they load the site!)
The top 5 link-sharers will also all receive a free calendar (in addition to any they might win in the drawing)! You can check out how many entries you have and retrieve this URL again by using the
My Contest Entries
button at the bottom of this page.
Thank you very much for helping to spread the word
. -Phil
Choose your favorite header design:
Header
Choose your favorite cover image:
Enter Email for a chance to win a free Calendar. 5 Calendars will be given away on June 2nd:
Thanks for voting! I've sent you a small gift, to say thanks for your interest in my work. Please check your inbox for an email from phil@phil.camera.
Thanks for voting, you're in the running for a free calendar!
Nights on Earth
is a 13-month calendar and
stargazer's guide
to the year
2021
, from astro-landscape photographer
Phil Mosby
. As much an Almanac as it is a traditional wall calendar,
Nights on Earth
contains a plethora of interesting space and astronomy-related facts and data points accompanied by 13 awe-inspiring
Lake Tahoe Nightscape
photos from Mosby's collection. Meticulously researched and gorgeously printed on heavy paper stock,
Nights on Earth
is a unique, interesting, and functional gift for any space, science, nature, or photography lover!
It is currently available for Pre-Order at the
bottom of this page
.
Each month includes a wealth of astronomical information, including:
Monthly planetary visibility, best viewing times, & directions
Monthly Milky Way visibility, best viewing times, & directions
Astronomical events including solstices, equinoxes, moon-planet conjunctions, meteor showers, eclipses, planets at greatest elongation & opposition, & more!
Daily Sunrise, Sunset, Moonrise, & Moonset times
Daily moon-phase indicator icon, with new & full moons prominently indicated
Darkest days of the month, when the moon rises very late or sets early, are indicated with a blue, starry background
Beginner astro-landscape photography tips
A featured astronomical event each month
As an astro landscape photographer, this is the calendar that I have often longed for over the years of planning nighttime photo shoots, but it's also perfect for anyone who has even a passing interest in the night sky. I hope you'll find it to be one of the most beautiful as well as useful and informative wall calendars you've ever owned!

If you'd like to support this project now, please Pre-Order; you'll be helping directly with the production cost. As thanks, you'll get 10-25% off, free shipping, and a small surprise matted print with each order placed by June 1st. You'll also be entered to win 1 of 5 Canvas Prints featuring photos from the calendar! Winners will be notified June 2nd; good luck! Thank you again for checking out Nights on Earth 2021.
(Estimated delivery Sept 2020)
1 Calendar for 10% off + a free gift + free shipping
$25.00 $22.50
5 Calendars for 15% off + a free gift + free shipping
$125 $106.25
10 Calendars for 25% off + a free gift + free shipping
$250 $187.50
Or be notified when the calendar is in stock
Enter your email below and I'll let you now when the calendar is in stock:
Submit Email
Great, I'll let you know when the calendars are in stock! Please look for an email from phil@phil.camera. Thank you for your interest!
You're on the list, thank you!
This calendar focuses on astronomical events that can be viewed from the Northern Hemisphere. The times & dates of astronomical events in this calendar are estimates, based off of the location of 39.0968° N, 120.0324° W (Lake Tahoe) and all times given are in Pacific Time (GMT-8) with adherence to DST changes (GMT-7 Mar 14 - Nov 7, 2021).
In most parts of the Northern Hemisphere, the local timing of most events will be roughy correct (depending how far North or South of 39.0968° N you are); however, it is recommended to use this calendar only as a general guide of when in the month/year astronomical events are taking place, and then use an astronomical phone app, an ephemeris, or one of the websites from the credits below, to further research the events and plan your viewing.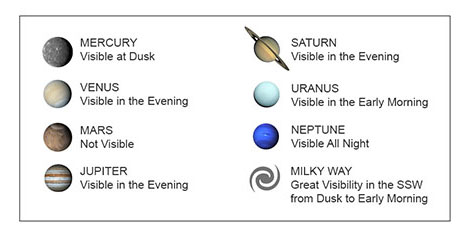 A brief summary of the general visibility of the planets of our solar system as well as the Milky Way for each month of the year.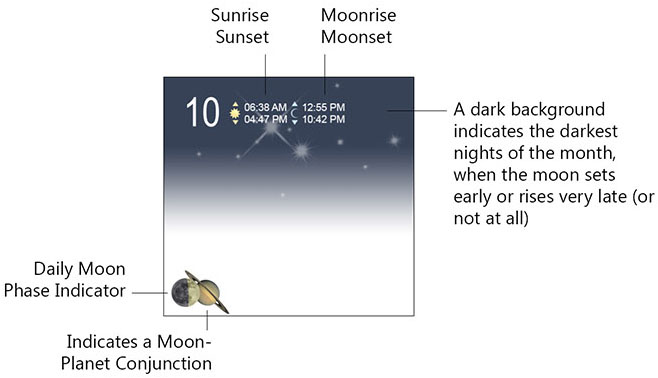 Bulk/Wholesale pricing is available. Please contact phil@phil.camera with any questions, comments, or inquiries.
The creation of this calendar was only possible because of the vast amount of Astronomical information generated, calculated, analyzed, and freely distributed online by a host of awesome websites (and the equally awesome people who run them). The sites I leaned on most heavily in gathering and verifying data for this calendar (and that I use for my own daily research relating to my astro-landscape photography) are:
www.timeanddate.com
www.seasky.org
www.nakedeyeplanets.com
www.in-the-sky.org
The Star Walk 2 Android App

Consult these excellent resources to learn more about all of the astronomical events listed in this calendar and to find out the timing of astronomical events specific to your exact location on earth.
Leaderboard:
1 39 Points
2 23 Points
3 16 Points
4 11 Points
5 9 Points
6 5 Points
7 2 Points
8 2 Points
9 2 Points
10 2 Points